So I haven't been happy with the display on our LCD TVs from the C64C so I ordered a LumaFix64, which is supposed to reduce the problems.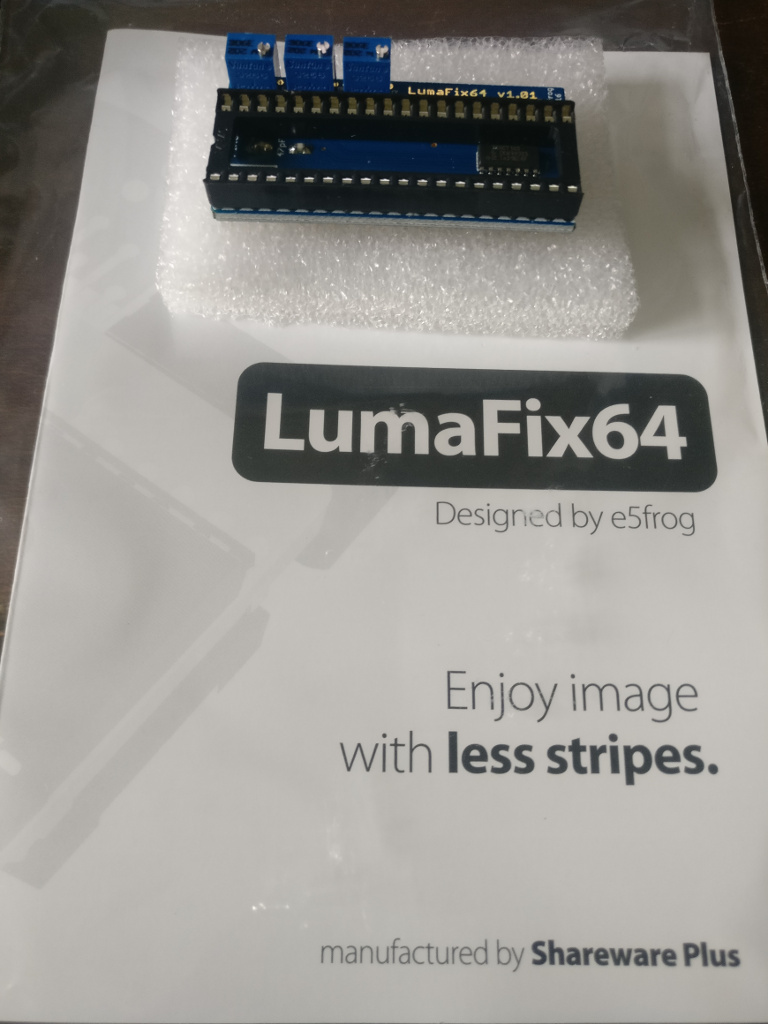 I had fun removing the VIC II chip. It was quite firm in the socket and the chip puller I bought couldn't get a good grip, so I fell back to a small screwdriver, which did the trick.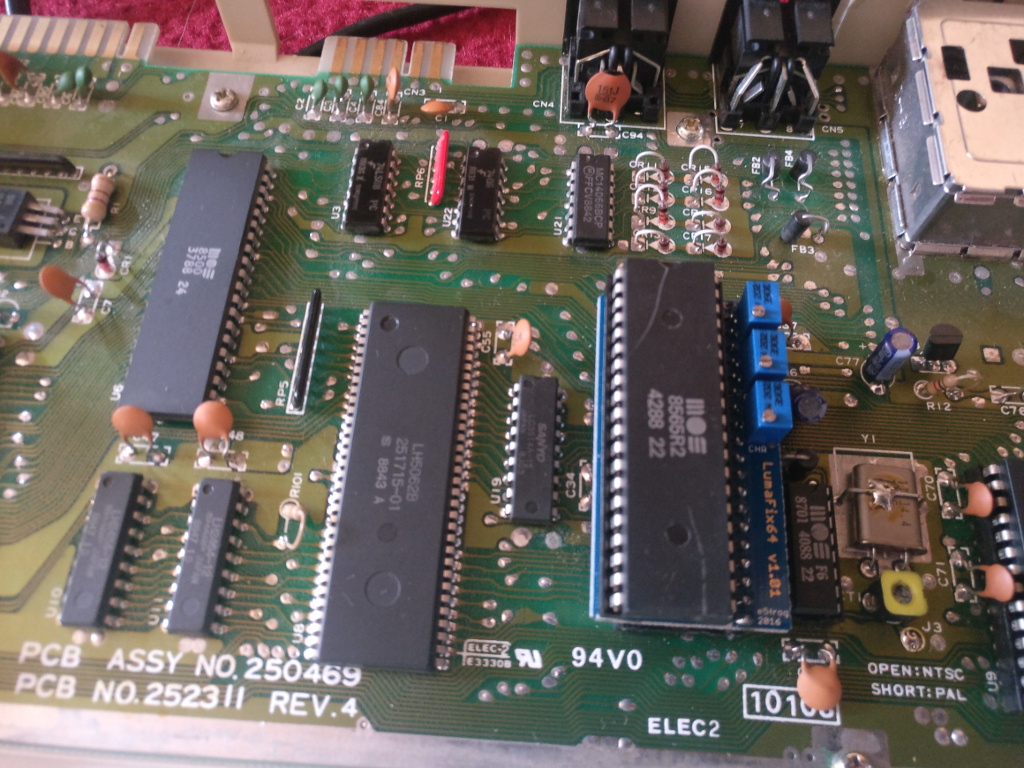 This was the display before fitting the LumaFix64.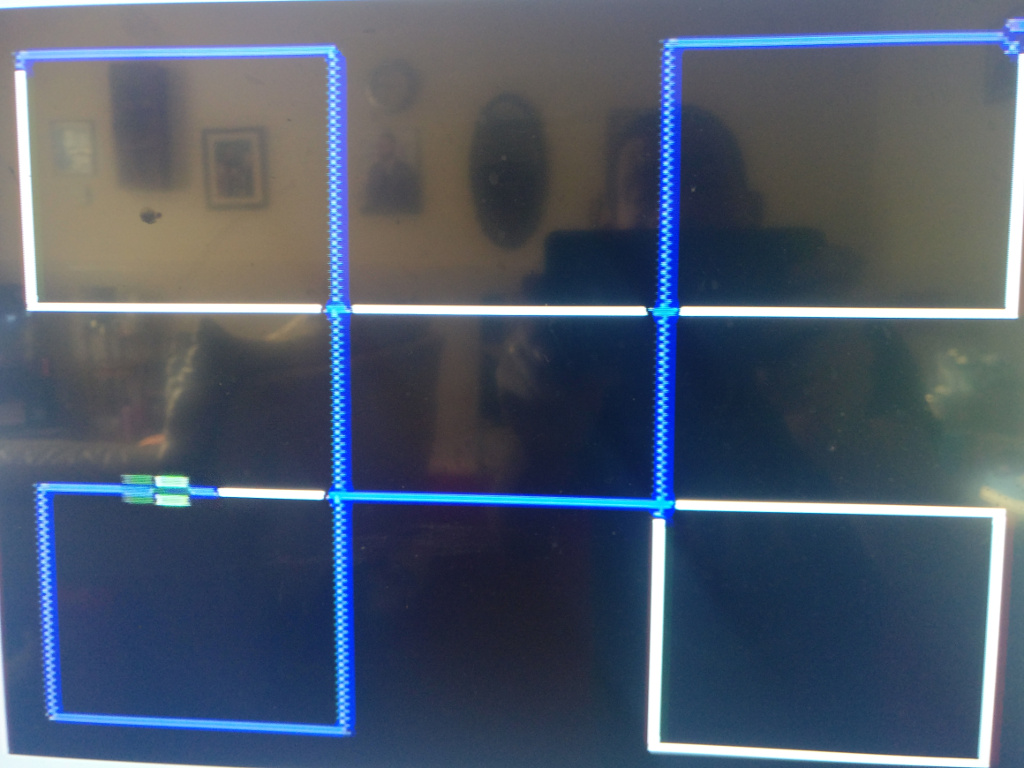 After much fiddling with the pots on it, the display started to clear. This is the end result. Not perfect but vastly improved 🙂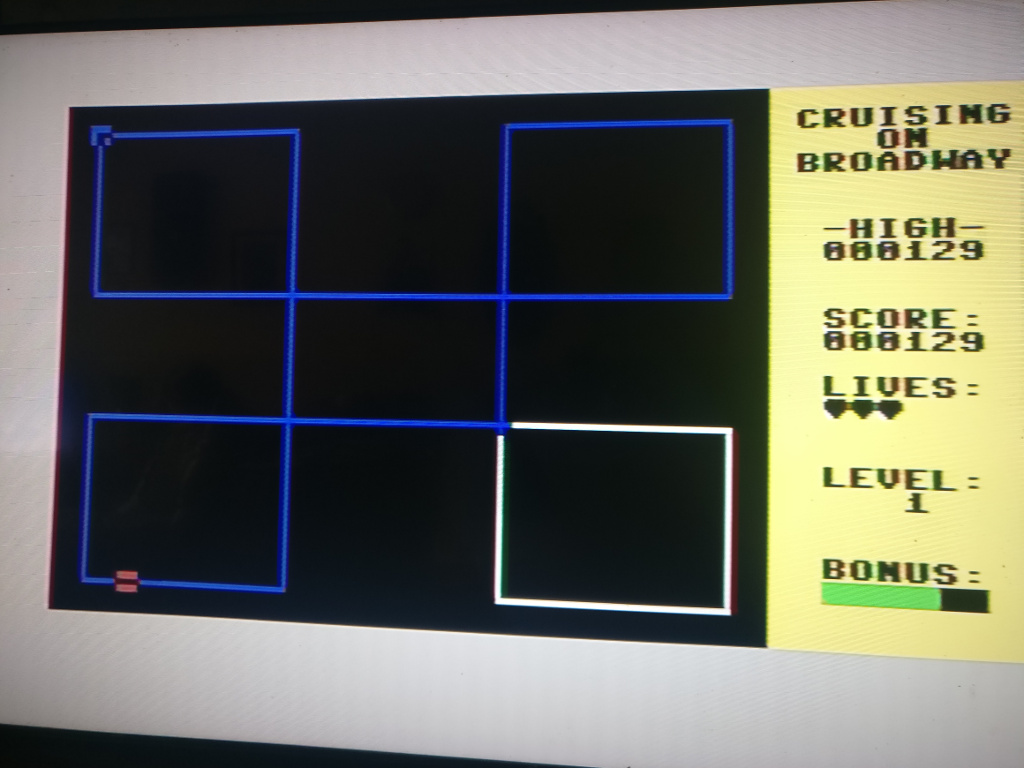 I think I'll call this a success 😀