A few weeks ago I ordered a c0pperdragon replacement for the RF modulator on my C64. I tried to fit it shortly after it arrived but failed to remove the existing RF modulator due to the massive solder blob securing it to the motherboard.
I ordered some new bits for my soldering iron and used this one to see if it would be any better.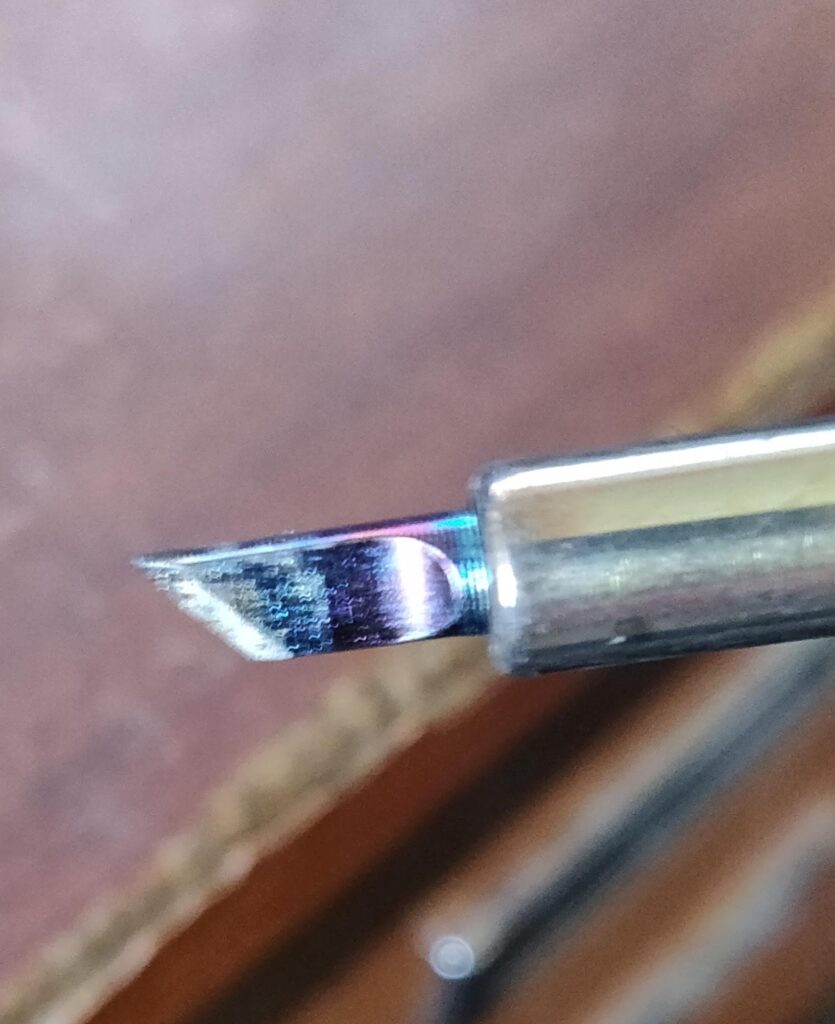 It did and here it is removed, in one piece so can be reinstalled if necessary!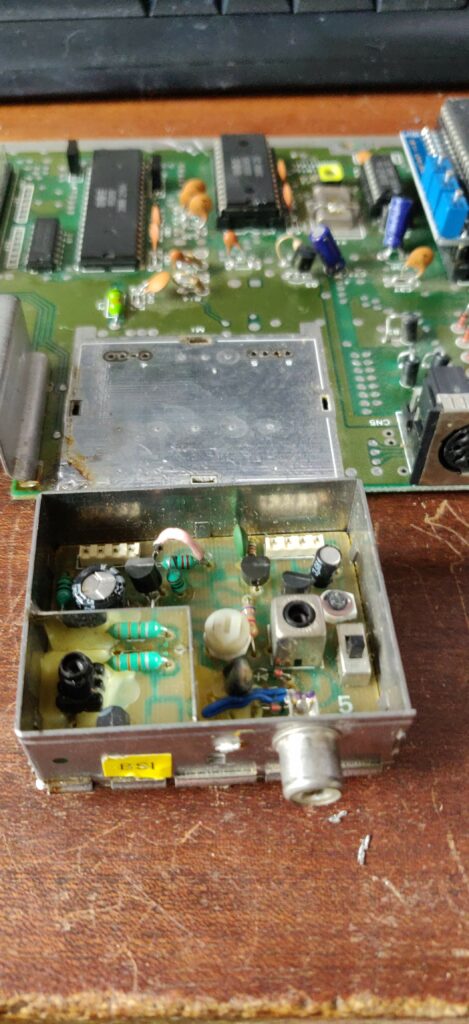 The replacement board has been installed.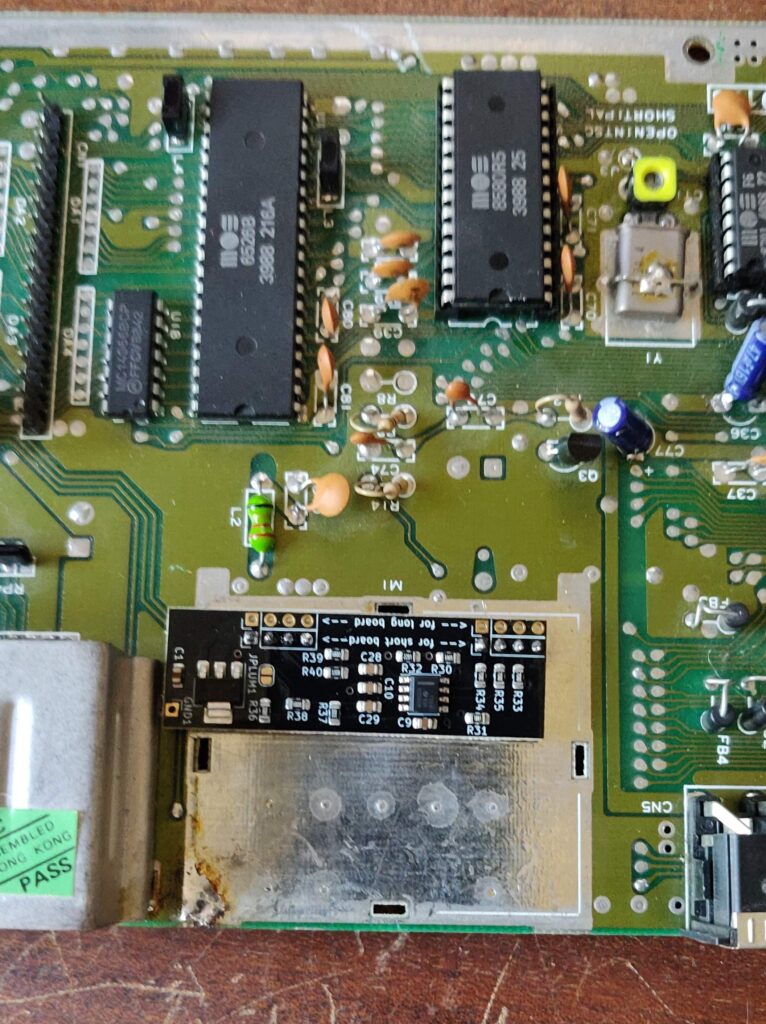 The result is very much an improvement!
I think I can safely call this a 100% success 🙂