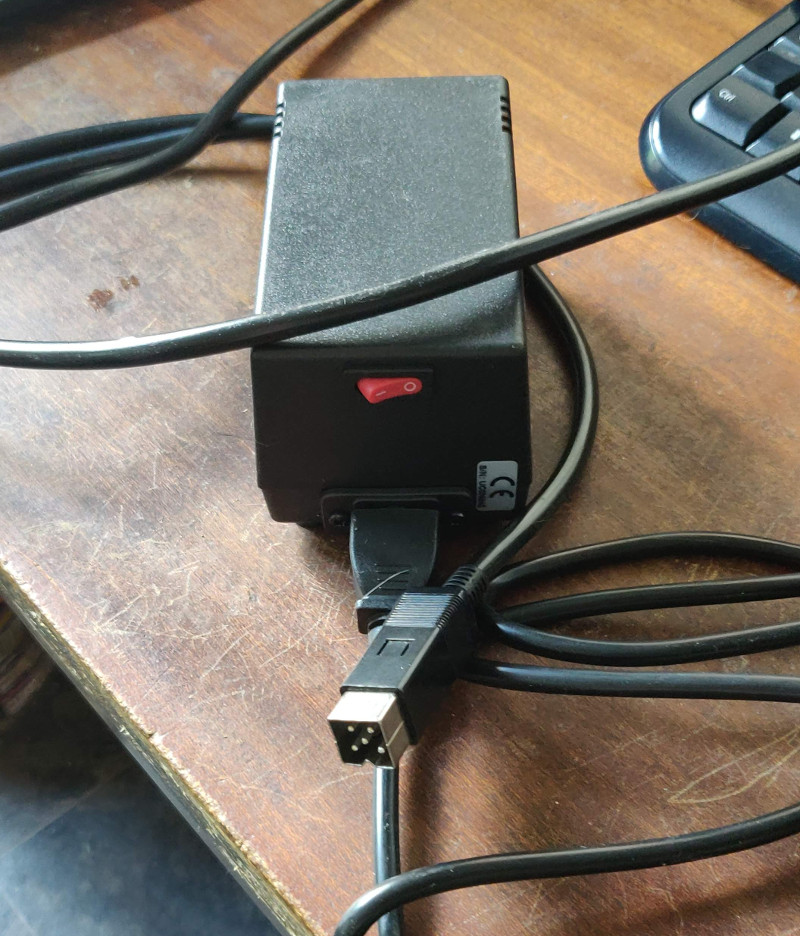 Connected the board to power and video, Kickstart screen.
I now have a new solder station, so I used that to carefully resolder the connector again. This time it worked and has kept working through much testing and reassembly!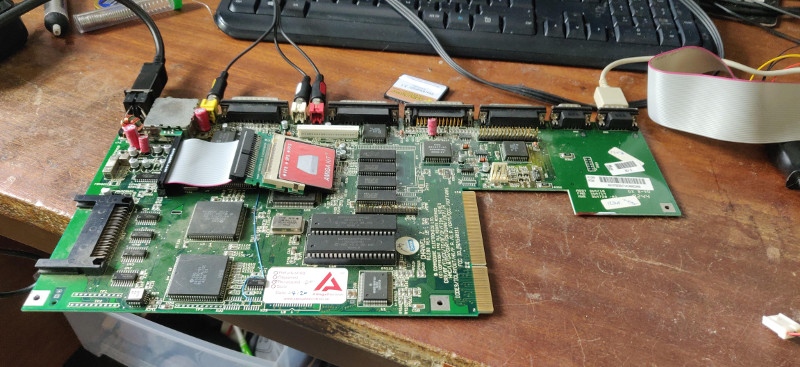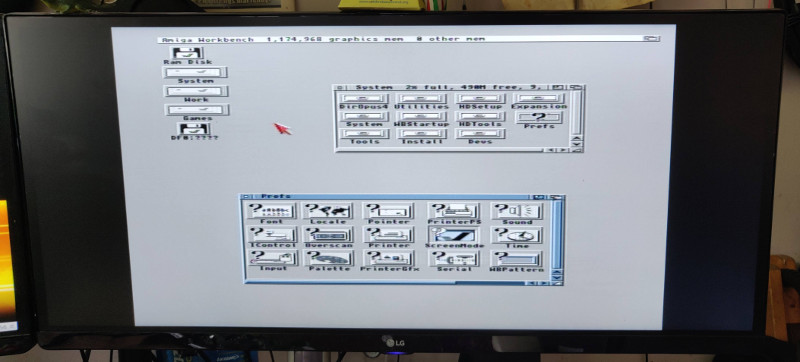 The DF0:??? is due to no floppy drive connected, so I reassembled it, testing each time, and connected up the Gotek.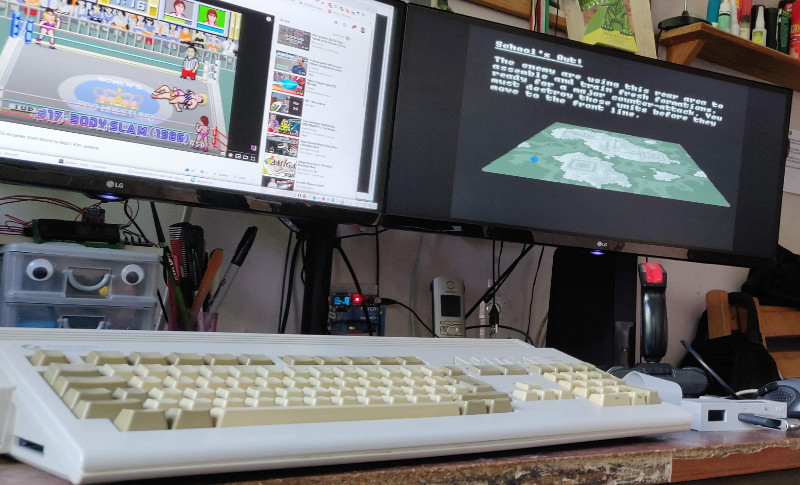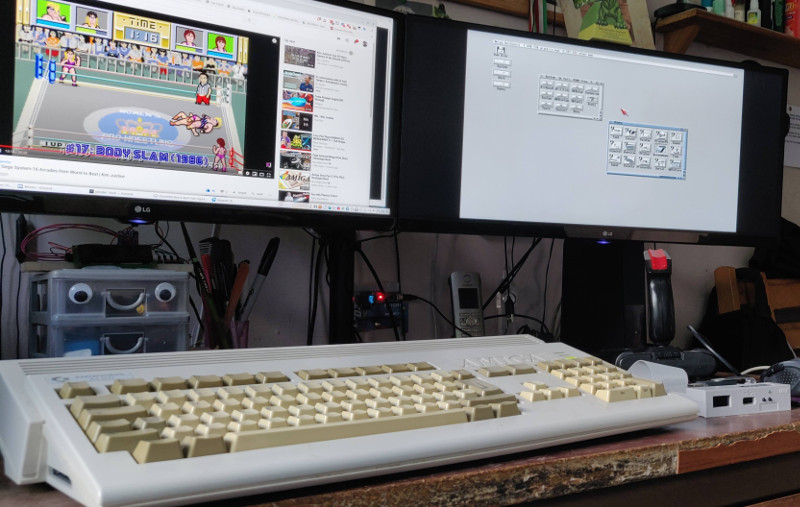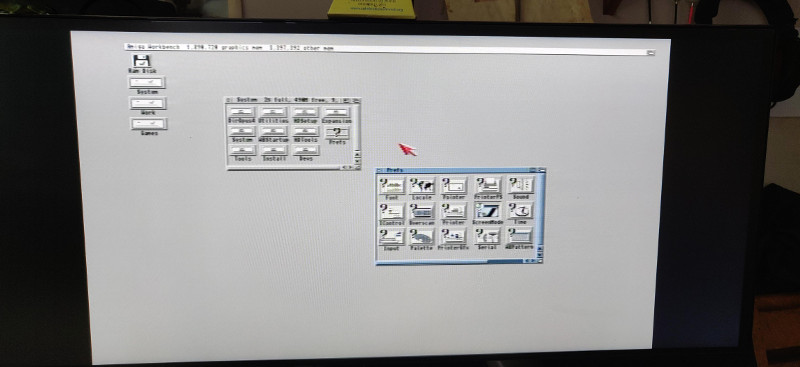 It's still a bit fuzzy, but that's because the upscaler is cheap. I've ordered an RGB to VGA adaptor and I'll test it with a VGA monitor once that arrives. I also have access to a TV with composite input so that's something else to try. Enough for today though. Success!