The other day I reassembled my Amiga 1200 in readiness for it to be sent away for replacing the capacitors (recapping). I took out the memory expansion and gave it a good look over. It appeared to have had a battery connector snipped off, and prior experimentation led me to the conclusion it does have a realtime clock (RTC) fitted.
After some investigation I confirmed that one of the chips was indeed an RTC chip. I looked up the schematic, and tested the continuity between that chip's GND pin and what I believed to be the battery -ve pin and it confirmed true, so I went on eBay and ordered a fresh connector that looked like should fit… well 3 for 99p + £1 postage. Bloody cheap!
Today I desoldered the mess left by the removal of the old battery connector (which while messy probably saved the card from leakage damage), soldered in the new connector (it fit perfectly) and slid in a battery.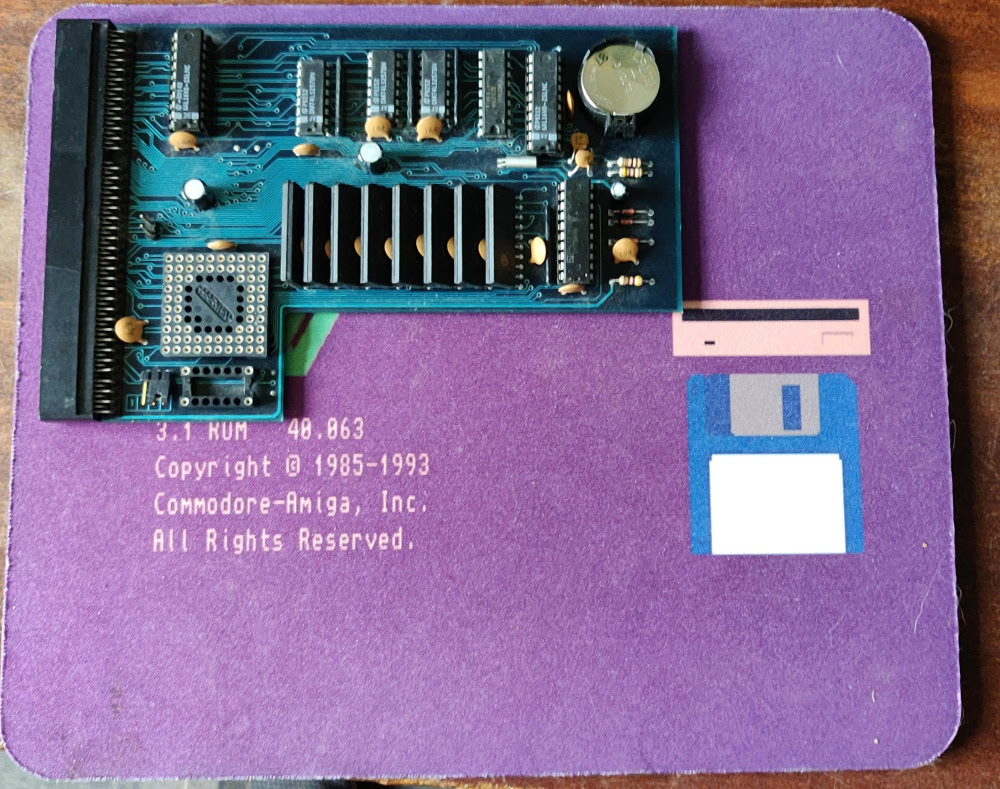 Some testing in the Amiga confirms the job's a good 'un! Such a simple fix and much cheaper than a new RTC module 🙂