Last week I purchased a custom USB joystick interface, and with the Amiga I had a broken Kempston style joystick (cable torn/bitten/cut) so this morning I did some testing.
It won't be tidy (until I can find a way to pack it all in the same case) but today I'm going to build a 2 button joystick compatible with emulators such as Vice, UAE and MAME! 🙂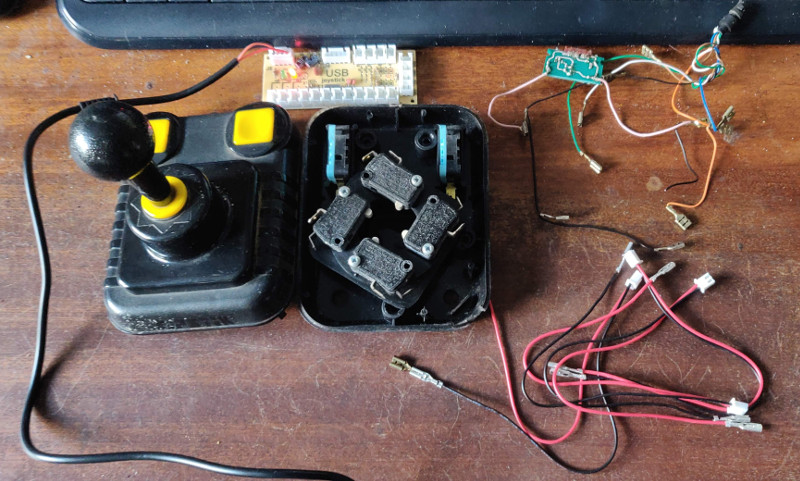 The spades supplied won't fit the switches of the joystick, but they will fit the spades of the old joystick, so that's a ready made adaptor 😉
Watch this space!